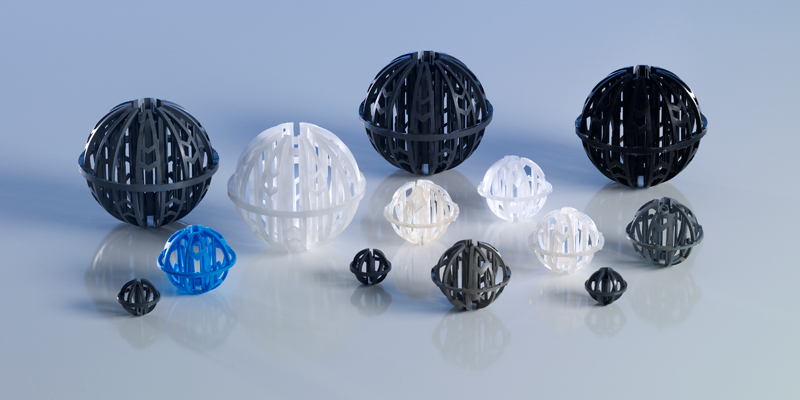 The Tri-Pack is a high-performance plastic random packing specifically designed to maximize efficiency. The geometric shape and unique network of ribs, struts and drip rods of the Tri-Pack provides the optimum surface area to open area ratio. The Tri-Pack is available is three sizes and a variety of resins.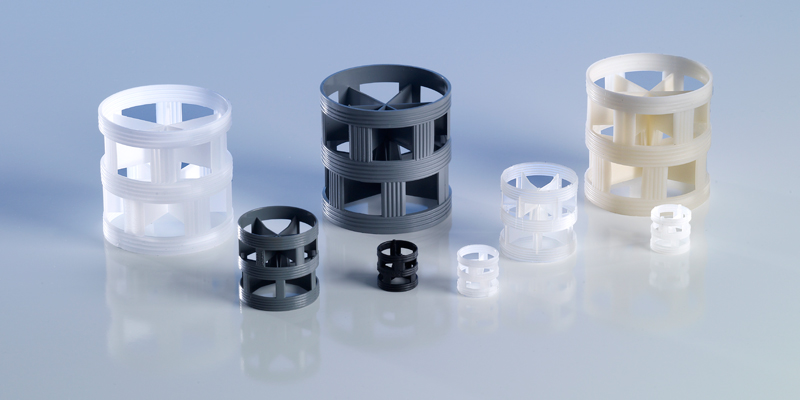 The Pall Ring is one of the most durable and dependable plastic random packing products available. The open wall construction and reinforced structs of the Pall Ring maintains even liquid distribution and provides additional surface area for gas-liquid contact.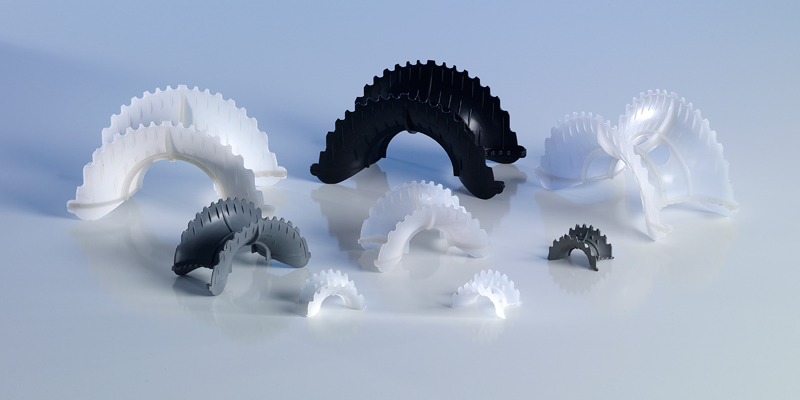 Unlike conventional Saddle packing designs, the Kempac Saddle style packing features serrated edges which promote high mass transfer rates. Kempac Saddles are designed to reduce bed settling during operation and maximize efficiency.
KEMFLAKE
This versatile, high-performance star packing ring has been proven to provide superior capacity, separation efficiency combined with low pressure drop and higher liquid hold-up.